Introduction
Grain is a domain specific language (DSL) to program GPU-accelerated particle systems. This is an academic project for CS2104R (Programming language concepts).
It consist of 2 parts:
grainc: a compiler which transforms grain code into GLSL
grainr: a runtime library to use the output of grainc
Please refer to the project report for more details such as motivations and syntax.
My role and contributions
This is an individual assignment and I am the only developer of this project. My contributions include:
C/C++ for both the compiler and the runtime API
GLSL as the compilation target
OpenGL 3.0
Open source gsls-optimizer library for syntax verification and optimization of generated code
CMake as the build tool
Samples
The following piece of code creates a point emitter:
@

param

 

vec2

 

emission_point




@

param

 

float

 

min_speed




@

param

 

float

 

max_speed




@

param

 

float

 

min_angle




@

param

 

float

 

max_angle




@

attribute

 

vec2

 

position




@

attribute

 

vec2

 

velocity




@

require

 

aging





position

 

=

 

emission_point

;




float

 

speed

 

=

 

random_range

(

min_speed

,

 

max_speed

);




float

 

angle

 

=

 

random_range

(

min_angle

,

 

max_angle

);




velocity

 

=

 

vec2

(

cos

(

angle

),

 

sin

(

angle

))

 

*

 

speed

;



Combined with a particle system that reacts to gravity, it creates the following effect: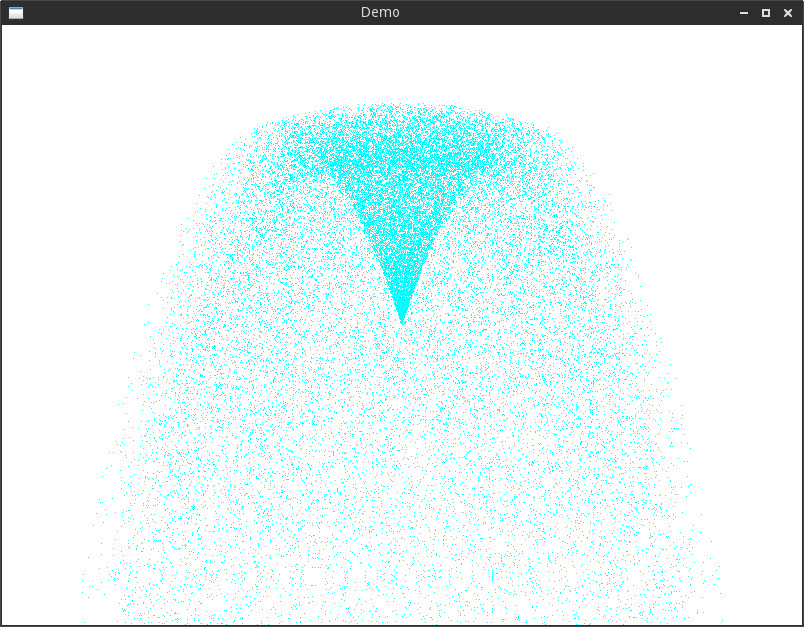 The following code creates an object which deflects particles:
@

require

 

linear_motion




@

param

 

vec2

 

center




@

param

 

float

 

radius





vec2

 

normal

 

=

 

position

 

-

 

center

;




bool

 

inCircle

 

=

 

length

(

normal

)

 

<

 

radius

;




bool

 

goingIn

 

=

 

dot

(

normal

,

 

velocity

)

 

<

 

0

.

0

;




bool

 

bounce

 

=

 

inCircle

 

&&

 

goingIn

;




vec2

 

newV

 

=

 

reflect

(

velocity

,

 

normalize

(

normal

));




velocity

 

=

 

(

bounce

)

 

?

 

newV

 

/

 

3

 

:

 

velocity

;




life

 

=

 

select

(

bounce

,

 

life

 

/

 

2

,

 

life

);



Here's a screenshot of it in action: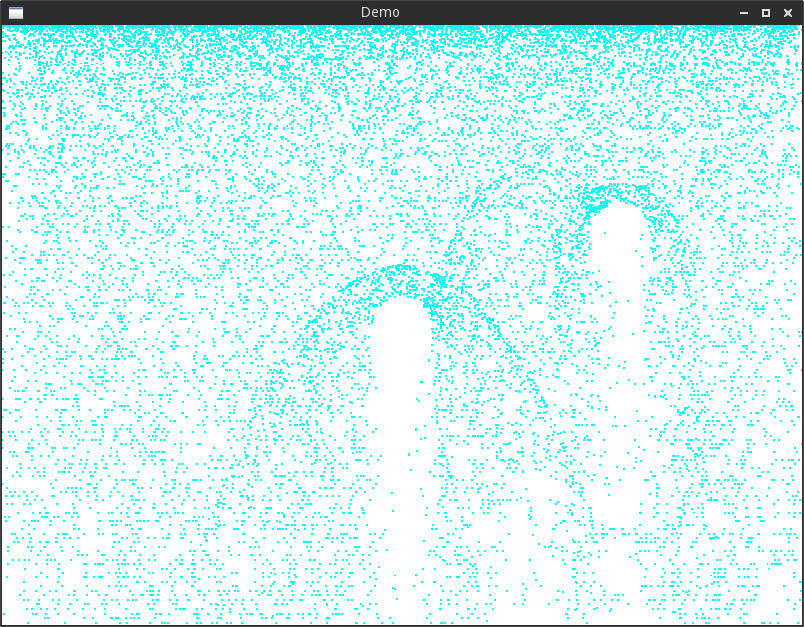 Source code
Available at: https://github.com/bullno1/grain